Time to register! The 2017 NABJ Annual Convention and Career Fair will be held August 9-13, 2017 in New Orleans, LA. The theme this year is "Power Up and Break Through."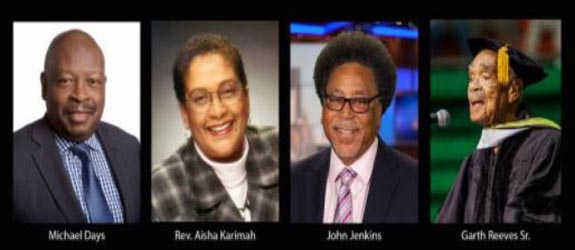 The National Association of Black Journalists (NABJ) is pleased to announce its 2017 Hall of Fame class -- Michael Days, Rev. Aisha Karimah, John Jenkins and Garth C. Reeves, Sr. The induction ceremony will take place at the Hilton Riverside Hotel in New Orleans, Louisiana on Aug. 11, 2017 as part of NABJ's national convention. The Hall of Fame Award is the highest recognition given by the organization.

The Houston Association of Black Journalists is a nonprofit organization of media professionals from the Houston area with members in every facet of print, broadcast and online media, education and corporate communications. HABJ provides quality programs and services in Houston and the surrounding area. The organization was founded in 1986 and is one of the largest organizations of journalists of color in Houston. HABJ is an affiliate of the National Association of Black Journalists.
HABJ Speakers' Bureau Sign-up